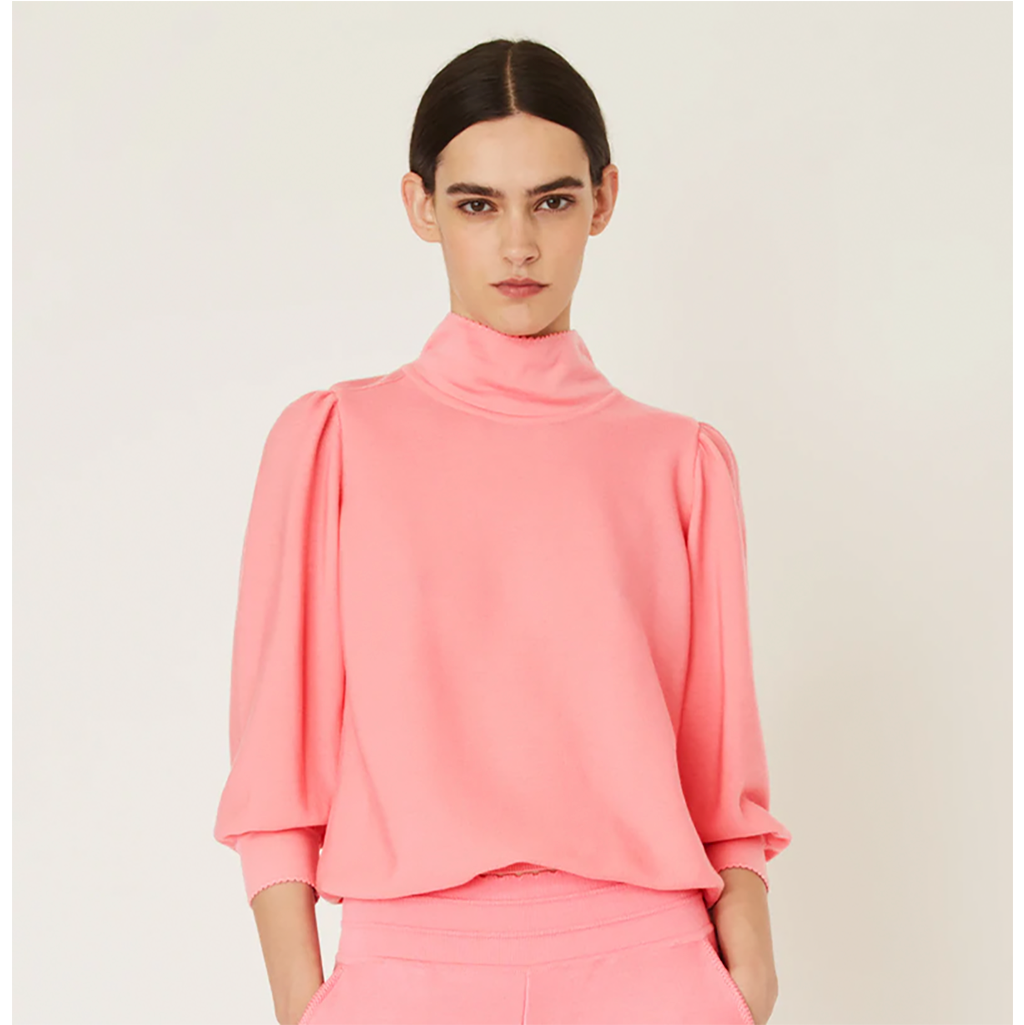 KNIT ROSA, CANDY - MOLLI
Knit with enveloping collar
Made in Italy, this timeless top's fitted shoulders are enhanced by a ribbed edge at the bottom to give the sweater a natural blousiness.
Knit in a garter-stitch made from extra-fine, super-soft wool, it has elegant details like slightly gathered sleeve tops, a high collar and elbow-length sleeves with scalloped edges.
Material:
100% pure extra fine virgin wool.